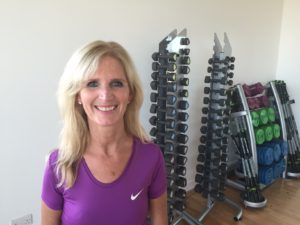 As an young dancer, practising Ballet, Jazz, Modern Dance, Ballroom and Latin American, I have always had a passion for movement and exercise. I was told at an early age that I had scoliosis and although at the time this meant very little to me, I've always understood the importance of a strong powerhouse and correct posture. As time has progressed, I became more and more interested in the Pilates method and the benefits the Pilates practise brings to active sports individuals to enhance their performance and for those who have medical conditions, particularly those suffering with back pain.
As an advanced Level 3 member of the Register of Exercise Professionals, I am a fully qualified VTCT Level 3 mat-based Pilates instructor and have a Level 3 qualification to teach pre and post natal clients and am also a qualified Level 3 orthopaedic instructor. In addition, I am a nutrition and weight management advisor which includes pre and post natal clients. I continually increase and update my knowledge so that I can share this with my clients. I attend workshops for using various types of different equipment from bands, Pilates rings, to small and large balls which all help to vary and enhance the traditional mat Pilates exercises.
Above all, I believe exercise should be fun and enjoyable! Celebrities such as Jennifer Anniston, Gwyneth Paltrow, Hugh Grant, Madonna to name but a few, credit Pilates for their toned, sculptured bodies.